Electropop from Manchester (England), first as the short-lived Joy Division, and then for rather longer as the mighty New Order. They successfully brought emotional qualities to the machine music, to the delight of many around the world. Their current status is uncertain, given the ongoing problems with founder member Peter Hook, but the music can still speak for itself:
Love Will Tear Us Apart (Joy Division)
Blue Monday (12 inch mix) (New Order)
True Faith (New Order)
Regret (live from the set of Baywatch) (New Order)
Jetstream (New Order ft Ana Matronic)


I cannot imagine the music era without New Order / Joy Division!
NEW ORDER'S STEPHEN MORRIS RATES THE BAND'S PIONEERING CATALOG Music videos, interview & tons of fun facts in link
Following the tragic death of Ian Curtis, the remaining members of Joy Division picked up the pieces and formed New Order, a band that expanded upon their post-punk leanings and ventured into the then somewhat uncharted realms of synthesized music. What resulted was some of the most influential records of all time, and smash hits like "Bizarre Love Triangle," "True Faith," "Blue Monday," and many others.
As the long-running band celebrates it's 35th year in existence with a new LP in Music Complete (due on September 25 via Mute), we sat down with founding member and drummer Stephen Morris to discuss the band's output, the tumult that followed the death of Curtis, and what it's like to be a drummer in a band that leaned so heavily on drum machines. The results, as well as New Order's most recent video for "Restless" are below.
9. REPUBLIC (1993)
8. WAITING FOR A SIREN'S CALL (2005)
7. GET READY (2001)
6. MOVEMENT (1981)
5. BROTHERHOOD (1986)
4. TECHNIQUE (1989)
3. SUBSTANCE (1987)
2. POWER, CORRUPTION, & LIES (1983)
1. LOW-LIFE (1985)
Admin




Posts

: 3993


Join date

: 2009-04-18


Age

: 45


Location

: Colorado



Had no idea they were so close to releasing new material

What an odd list.
New Order: A Collection
Video compilation from their earlier efforts, through to Jetstream. It's fun to spot how the band clearly liked to be in the videos as little as possible as time went on. Some of their most memorable are also their most visually challenging (
Blue Monday
,
True Faith
), but some of their lesser known are also well worth a look (
Touched By The Hand of God
, in which the band parody a hair metal band, is funny for being so unexpected). I suspect the band only appear in
Jetstream
because it features Ana Matronic (from Scissor Sisters), and it would have been daft for her to be in it but not them.
New Order: Live in Finsbury Park
Gillian's at home by this stage, but Barney, Peter and Stephen are still up for it. Barney's offbeat touch results in strange chatter with the crowd, but the music's still great and that's the point.
Neworderstory
From 1993, and therefore featuring contributions from the band, Tony Wilson, Rob Gretton, Keith Allen, Quincy Jones (!), Arthur Baker, Neil Tennant and more, this was a jocular whizz through how Joy Division survived the tragedy of Ian Curtis' suicide, to forge a new sound which has proved to be a big success to so many. Hindsight is instructive here, though it's nice to see all the band in such talkative form.
Forgot to mention the surprise comedy of New Order having to write new words for 'Blue Monday' to promote Sunkist

Joy Division
This 2007 epic included much from Tony Wilson, the surviving members of the band, and other figures from artist Peter Savile to contemporary Pete Shelley. Despite only 2 albums, Ian Curtis' death ensures the story will continue to be re-told.
Discovering: New Order
Manc legends given some due for once, since they have lasted about 30 years longer than Joy Division did. The 80s were their heyday, but it fell part in the mid-90s, and now Peter Hook is a disgruntled ex-member. But at their best, they were really excellent.

Well, the good reviews for their recent comeback album have probably led to this:

Peter Hook to sue New Order bandmates for 'millions of pounds' over royalties
New Order are among the many acts confirmed in the line-up for this summer's Glastonbury festival, as well as Foals, ZZ Top and Ellie Goulding:
Line up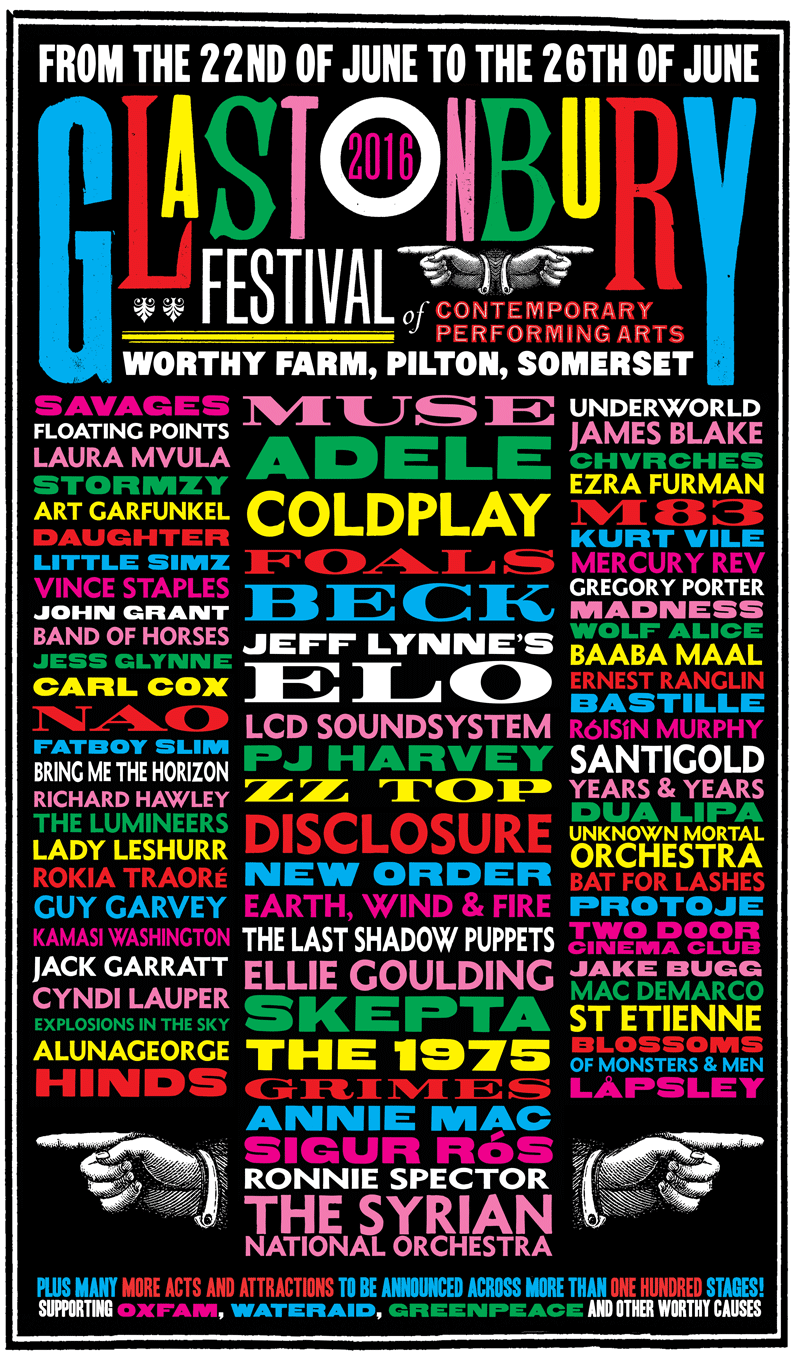 New Order @ Glastonbury 2016
From Saturday on the Other Stage, quite a lengthy set, well over an hour. Barney had some interesting crowd interaction going, encouraging them to dance at times. They encored on Love Will Tear Us Apart. Doesn't seem like they miss Peter Hook at all.
New Order are still buzzing away, with a big new gig announced for the Manchester International Festival:
In a Unique Installation
Seminal Manchester band New Order will be centre stage at this summer's Manchester International Festival.
The group will play five gigs inside a "unique installation" created by artist Liam Gillick, accompanied by a 12-piece synthesiser ensemble.
There will also be an exhibition of art inspired by the band and their original incarnation, Joy Division.
The full line-up for the 18-day biennial festival has just been announced. It begins on 29 June.

ArtsNight: Manchester International Festival - Everyone Welcome
Poet Lemn Sissay presented a half-hour promoting the festival which has assumed a new significance in the light of recent events. He looked at 5 different shows, including the New Order one, So It Goes... with Liam Gillick. Bernard Sumner and Gillick were both interviewed, but seemingly not by Sissay, and this was much the shortest section of the show. Sumner seemed to feel that the reinterpretation of their songs with wider orchestration was a novelty, but it seems to becoming a wider idea (Metallica did it once).
---
Permissions in this forum:
You
cannot
reply to topics in this forum